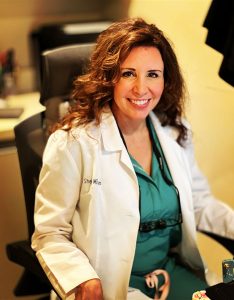 "I make it a priority to get to know my patients and their lives and loves. It is my privilege to do so. Our ultimate goal is to make them feel as comfortable as possible while offering them the best dentistry possible in fun, family-like environment."
Dr. Shelly Mixson attended the University of Florida for her undergraduate studies, receiving her Bachelor of Science degree in nursing in 1997. Following graduation, she worked as a registered nurse prior to pursuing her dream of becoming a dentist. In 2001, Dr. Mixson graduated from the dental school at University of Florida with her Doctorate of Dental Medicine (DMD). She has completed additional training at some of the most prestigious and respected dental centers in the world and the dental industry, including the Dawson Center, the Frank Spear Institute and the Las Vegas Institute for Advanced Dentistry. She has practiced in the Atlanta area for over 22 years.
Improving her patients' health has always been Dr. Mixson's passion, and she is dedicated to treating each patient with kindness, honesty and compassion as she works to help them improve their oral health. Dr. Mixson is known as the "gentle dentist" and is famous for her completely painless injections and comfortable treatments. Her professional memberships include:
GA Academy of Cosmetic Dentistry
Dr. Mixson grew up outside of Tallahassee cheering on the Florida State Seminoles, and after attending and graduating from the University of Florida, she has split loyalties to both schools. She now lives in North Buckhead with her husband and their two children. Outside the office, Dr. Mixson can often be found running, swimming, hiking or strolling around the local parks. Dr. Mixson is also a member of the Peachtree Presbyterian Church of Buckhead and has had the privilege to complete mission work in South America with Flying Doctors of America.
Meet Our Team
Our friendly and experienced dentist and team are dedicated to helping you enjoy a healthy smile at every stage of life. We love helping our patients achieve their smile goals, and when you visit Gentle Smiles Dental you can count on us to take the time to get to know you and make your experience exceptional. Give us a call at 770-455-6602 to find out more about our dental services in Atlanta, Georgia, and schedule your appointment!
Se habla español!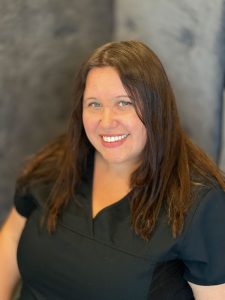 Laura
Front Office | Back Assistant
Laura joined the Gentle Smiles Dental in 2008, and loves being part of a team where she can spend each day learning and providing care with wonderful and experienced people. Laura's excellent customer service and problem-solving skills achieved during her certification are a key part of our office.
Laura is originally from Romania and is fluent in three languages — Spanish, English and Romanian. She has been married, has one daughter and currently lives with her cute dogs. Laura enjoys being in the mountains and hiking the trails. She is a vegetarian for life, and provides missionary support to third-world countries.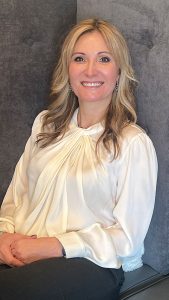 Vessie
Front Office Coordinator | Insurance Specialist
Vessie joined our team in 2021 after seven previous years of experience in the dental field. She grew up in Bulgaria, where she earned an MBA at the University of Bulgaria. Due to her background in finance, she loves the financial aspects of our practice. She enjoys spending time with our wonderful patients and being part of a great team.
Vessie has a daughter who is a senior in high school and will soon be going to college, and who is a very passionate volleyball athlete. Traveling is Vessie's passion, and she loves exploring new destinations and being adventurous in her free time.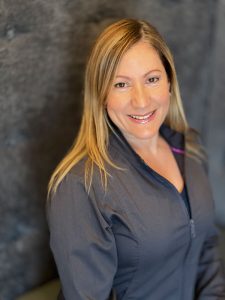 Elizabeth
Dental Hygienist
Elizabeth achieved her Doctor of Dental Medicine in the Dominican Republic, and after moving to the United States completed her certification as a dental assistant. She is a member of the American Dental Hygiene Association. Elizabeth worked with Dr. Mixson as a dental assistant before becoming a hygienist in 2013, and has been with our team ever since. She loves her devoted long-time patients and our team, and uses her great knowledge of dentistry to provide an amazing experience to every patient she meets.
Elizabeth and her husband have two grown children, and she has recently become a grandmother to a beautiful baby girl. Her hobbies include exercising, dancing and traveling, and she participates in exercise camps every few weeks. She is fluent in the language of Spanish.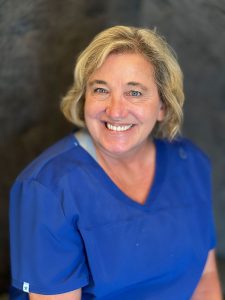 Marilyn
Dental Assistant | Patient Concierge
Marilyn has been with Dr. Mixson since 2011, and looks forward to finishing her career and retiring with our practice. With over 30 years of experience in the dental field, Marilyn delivers support to both our dentist and our patients, paying close attention to details and developing excellent relationships with our patients in order to better meet their needs. She is thankful for the relationships she has built with our patients and for their appreciation over her many years in the dental field.
Marilyn is married with three children and 10 grandchildren. When not in the office, she loves searching for and restoring antiques, as well as spending priceless time with her grandchildren.